Research conducted by Emission Analytics shows that missions at high speed can peak at more than ten times typical levels of nitrogen oxides (NOx) pollutants. Aggressive driving increases NOx by up to five times on the motorway and 35% on rural roads.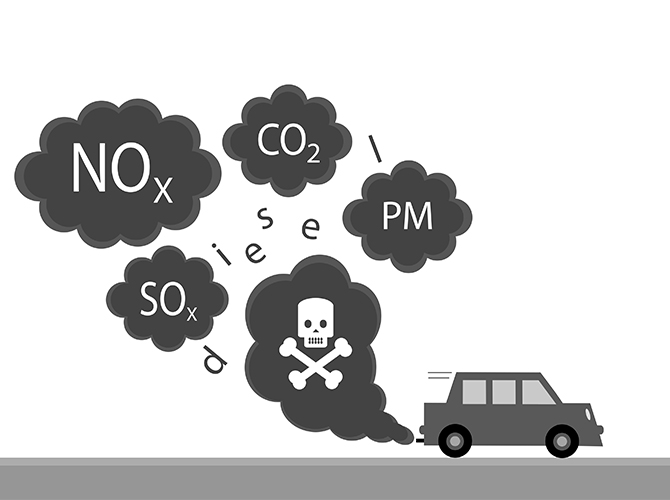 The research has also found that the effect of a cold start on Euro 6 diesels, is that NOx emissions are 2.8 times higher on average during the cold start phase compared to the whole warm start cycle (whether they have been tested under Real Driving Emissions (RDE) regulations or not).
The research has found that during regeneration of the diesel particulate filter NOx emissions are on average 3.3 times higher than in mixed driving with no regeneration.
[Source – Fleetworld – 
https://fleetworld.co.uk/aggressive-driving-could-undermine-air-quality-standards/
]
More information about Emission Analytics – https://www.emissionsanalytics.com/