Aktuatory REA / SREA
Po udanym wprowadzeniu na rynek turbosprężarek REA / SREA z przyjemnością informujemy o włączeniu elektronicznych sterowników do naszej gamy produktów.
Regeneracja turbosprężarek REA / SREA często może być trudna z powodu uszkodzonej elektroniki. W firmie Melett rozumiemy to, a naszą misją zawsze było oferowanie wysokiej jakości rozwiązań w zakresie naprawy turbosprężarek na rynku wtórnym. W odpowiedzi na cenne uwagi naszych klientów opracowaliśmy gamę elektronicznych aktuatorów REA i SREA.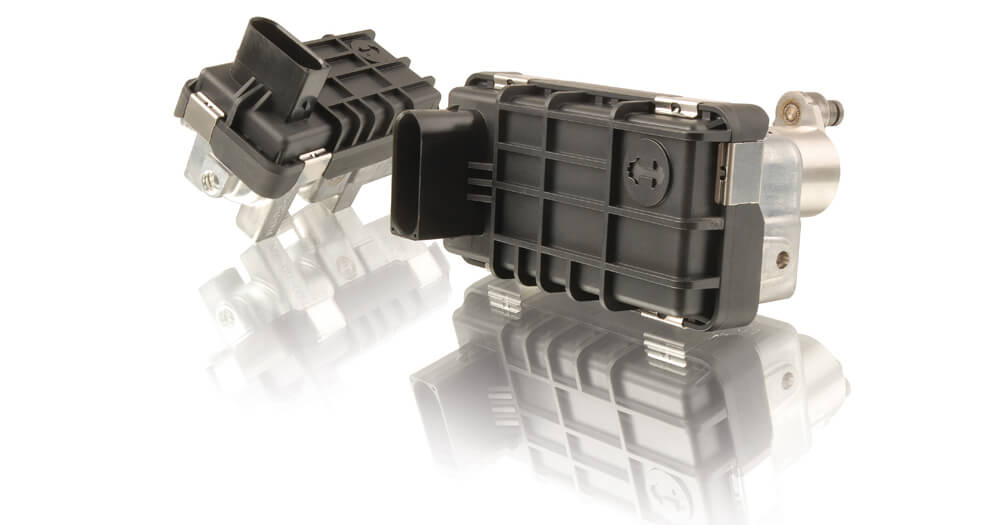 REA
Nasze sterowniki REA zostały opracowane zgodnie z zasadami jakości firmy Melett i są gotowe do skalibrowania za pomocą specjalnego oprogramowania zaprojektowanego przez nas do komunikacji z ECU pojazdu. Ta komunikacja ma kluczowe znaczenie, ponieważ błędy w oprogramowaniu mogą prowadzić do dalszego uszkodzenia pojazdu, podwyższając koszt jego naprawy.
Programator Melett do sterowników REA
W celu skutecznego skalibrowania sterowników REA Melett opracowaliśmy narzędzie kalibracyjne MEL-REA-001. Programator dostępny jest w trzech wariantach, aby zaspokoić potrzeby różnych rynków:: -
MEL-REA-001-EU – wtyczka Euro
MEL-REA-001-UK – wtyczka UK
MEL-REA-001-US – wtyczka US
Aby zakupić urządzenie oraz aktuatory Melett REA, skontaktuj się z naszym działem sprzedaży, aby uzyskać więcej informacji: [email protected] | +48 52 320 00 49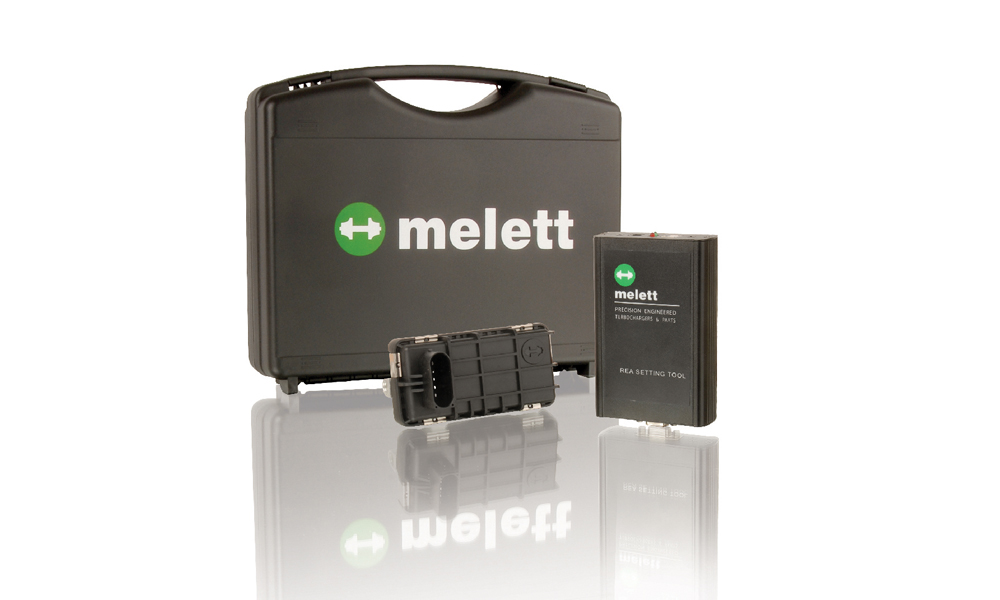 Programator REA firmy Melett to jedyne narzędzie na rynku, które może komunikować się i kalibrować sterowniki Melett REA. [email protected] | +48 52 320 00 49
SREA
Aby jeszcze bardziej wspierać rynek profesjonalnych napraw turbosprężarek, nasze elektroniczne sterowniki SREA są w pełni skalibrowane więc nie wymagają żadnych dodatkowych testów.
Dlaczego warto wybrać elektroniczne sterowniki Melett SREA??
Poddawane dokładnym testom obejmującym badanie cyklu życia i testowanie w pojeździe
Wyprodukowane zgodnie z najwyższymi możliwymi standardami. Wszystkie materiały specjalistyczne są zgodne z oryginalną specyfikacją OEM, aby zapewnić ich niezawodne działanie
Dostępne od ręki
Obejmują wiele modeli Garrett, w tym GT15-25
Wszystkie potrzebne podzespoły dostępne u jednego dostawcy
Wszystkie elektroniczne aktuatory Melett można odnaleźć w naszej wyszukiwarce po wprowadzeniu numeru turbosprężarki - Idź
Check out our Common Turbo Failure article about REAs and SREAs. In this article you will discover the benefits of an electronic actuator and what symptoms faulty electronic actuators display. Click here to read the article.